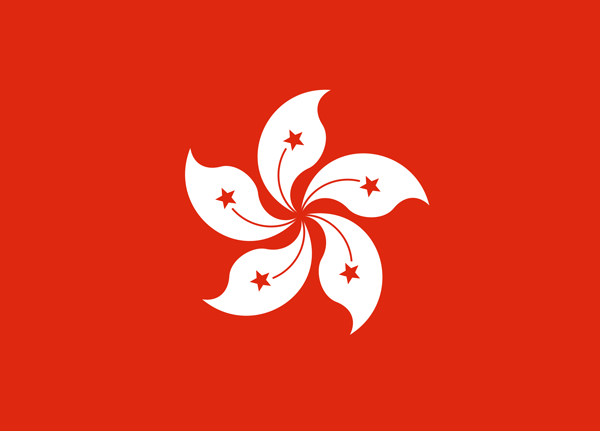 Biography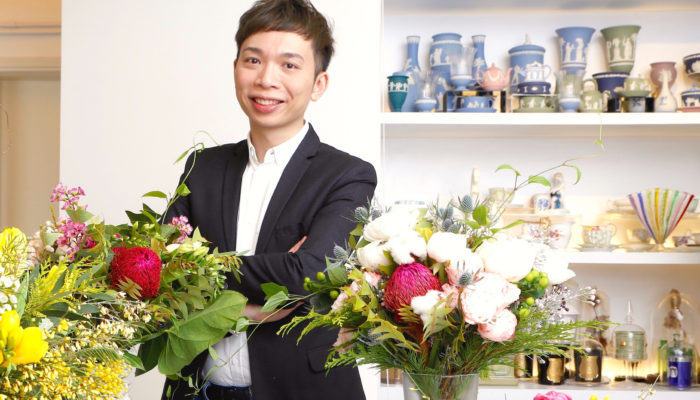 Dr. Solomon Leong
Hometown: Hong Kong
Favorite flowers: White Phalaenopsis
Professional experience:
Royal Horticultural Society Chelsea Flower Show, London
2005, 2007, 2010, 2012, 2013, 2018: Silver Gilt Medal Award
2006, 2008, 2014: Gold Medal Award and Best Flower Arrangement Award
2011, 2015, 2016, 2017: Gold Medal Award
Hong Kong Flower Show
2006: Grand prize for design excellence (for HK Flower Club)
2007: Special prize for design excellence (for HK Flower Club)
2008: Special prize for unique feature (for HK Flower Club)
2009, 2010, 2011, 2012, 2018: Special prize for design excellence (for SOLOMON BLOEMEN)
2013, 2014, 2015, 2016, 2017: Grand prize for design excellence (for SOLOMON BLOEMEN)
Fusion Flowers International Designers of the Year
2014: Silver Prize, FREE CHOICE Category
2014: Bronze Prize, CIRCLES Category
World Flower Garden Festival, Huis Ten Bosch, Japan
2014: Gold Medal and the Best Use of Colours Award
2015: Gold Medal, Bestin Design Innovation, and the Best of the Show Award
Recent Demonstrations
2017: World Association of Floral Artists (WAFA) World Show, Barbados
2017: American Institute of Floral Designers (AIFD) Symposium, Seattle, USA
2018: China Horticultural Expo, Kunming, China
Biography:
Dr. Solomon Leong CFD, AIFD is the director and chief designer of SOLOMON BLOEMEN bespoke floral design studio, a renowned bespoke design studio based in Hong Kong providing expert floral services for a distinguished international clientele creating innovative designs ranging from individual arrangements to large scale floral installations for corporate clients. In addition, SOLOMON BLOEMEN is also an accredited education partner for the AIFD, and is the benchmark provider of floral education services in Hong Kong. The school provides classes for a range of students, from hobbyists to aspiring professionals working towards their CFD and AIFD qualifications.
As a doctor of philosophy in cultural studies, Dr. Solomon Leong's extensive knowledge of cultures and history in relation to floral art has turned him into a successful commentator of floral designs. He has been interviewed by media such as the BBC, TVB, the Radio Television Hong Kong, the Hong Kong Economic Journal as well as the South China Morning Post, amongst many others. Cosmopolitan Bride Beijing named him 'one of the 50 influential Chinese voices in the wedding world'.
Dr. Leong is a member of the AIFD and is a Certified Floral Evaluator and Judge. He is also a member of the World Flower Council (Hong Kong Chapter), and the Royal Horticultural Society. He is also the honorary adviser for the Hong Kong Flower Club and President of the Hong Kong Association of Flower Arranging Societies. Dr. Leong is regularly invited to judge in international competitions throughout the world.
Dr. Leong's philosophy is a refreshing one: "Flowers are not a luxury, but are a necessity to fully appreciate life and all the joys that flowers can bring." His work reflects the position of Hong Kong – at the crossroads of East and West. His style is intrinsically influenced by the international, yet at the same time remains quintessentially Asian with a strong influence of his native Chinese culture. The work of this much lauded Hong Kong based floral designer has been described as 'extraordinary' and 'striking' by international media such as the BBC.
Solomon Leong is representing Hong Kong on behalf of Interflora.