Biography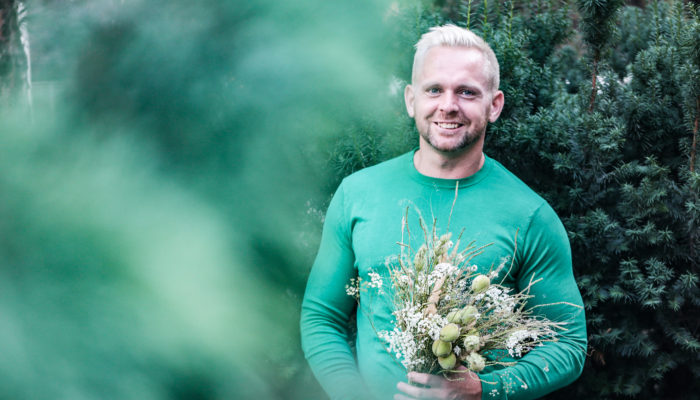 Tamás Mezőffy
Hometown: Dunakeszi, Hungary
Favorite flowers: My favourite plants and flowers include those kinds which are different from average and usual in any respect or feature. I love unique and robust tropical plants as well as more simple and fragile meadow flowers, such as Gloriosa, Kniphofia, Cosmos, Craspedia, etc.
Professional experience:
2000: First place, Young Florist Competition
2000: Fourth place, Flora Kecel Young Florist Competition
2001: Third place, Savaria Floriade Young Florist Competition
2001: First place, Flora Kecel Young Florist Competition
2002: First place, Tender of Valentin
2002: Second place, Flora Kecel Young Florist Competition
2003: First place, Advent Competition
2004: First place, Tender of Valentin
2004: Second place, Advent Competition
2005: First place, Hungarian Young Cup, Tata, Hungary
2005: Second place, Tender of Valentin
2006: First place, Eurofleurs, the Netherlands
2007: First place, Hortus Cup
2010: First place, Water-Music-Flower, Tata, Hungary
2011: Fifth place, European Cup, Havirov, Czech Republic
2014: First place, Florist Hungarian Cup
2016: First place, European Cup, Genova, Italy
2017: Third place, International Flower Contest, Japan
2018: Second place, Dubai International Competition
2018: First place, Korea Flower Moments Competition
Biography:
Tamás was born and raised in Hungary in the countryside east of the capital on the biggest lake in Europe, Lake Balaton. Even as a child, he had a close relationship with nature and spent a lot of time outdoors learning about plants and which species are the most beautiful each season. As a result, he has learned how to respectfully use special forms, colours and materials offered by nature.
He first learned about floristry in horticultural school at the age of 14 and decided within the first week that he wanted to become a florist. As Tamás gained experience, he began to participate in competitions and focused on more serious contests. During his vocational training, Tamás learned from a number of renowned Hungarian master florists and had the chance to spend a month in Finland with Leonardo programme in 2002.
After attending secondary horticultural school in Budapest, Tamás stayed in the metropolis as a resident for the past 19 years. He worked for 12 years at florist shop representing the highest professional level in Hungary creating high quality orders for celebrities, special events and weddings. He opened his own shop, but closed it after his success winning the European Cup in 2016 to be able to accept the many invitations he receives to present and compete throughout the world.
In his free time, Tamás spends time with his puppies and enjoys being in nature hiking.
Tamás Mezőffy is representing Hungary on behalf of Interflora.