Biography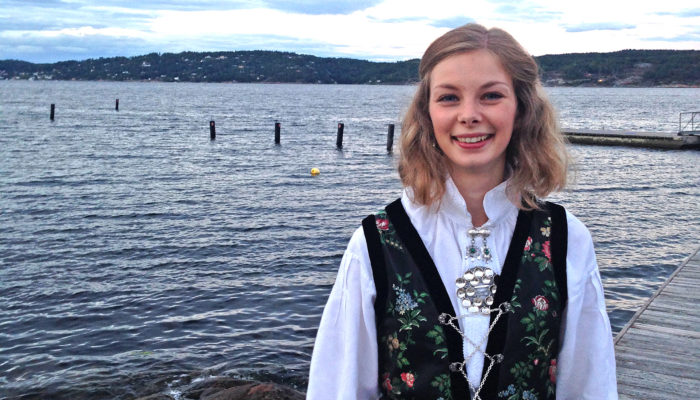 Elin Susan Havreberg
Hometown: Løvenstad, Akershus
Favorite flower: Whichever flowers are in season
Professional experience:
2011: Oslo Regional Champion, Junior Class
2012: Norwegian National Champion
2012: Oslo Regional Champion, Junior Class
2013: Second place in the Norwegian National Championship, Junior Class
2013: Fourth place in WorldSkills Leipzig
2013: Medal for Excellence, WorldSkills Leipzig
2013: Certificate for completed apprenticeship in Floristry
2013: Medal for best examination in Floristry
2013: First place in EuroFleur Championship
2014: Oslo Regional Champion, Senior Class
2014: Finalist in the Norwegian National Championship
2015: Experimental Floral Design Diploma
2015: Master Craftsman Certificate
2017: Third place, Oslo Open
2018: Fourth place, Split Open
2018: Working as a teacher for apprentices
Biography:
Elin was born and spent her whole childhood in Lørenskog, a city just north of Oslo, the Norwegian capital. She started as an apprentice in Oslo and fell in love with the art of floristry. She practiced a lot before entering her first competition in 2011. Within the first year of competing, she became Norwegian Champion, and has kept going ever since. This has given her the opportunity to join many contests, both in and outside of Norway, something she is truly grateful for, as well as the people she has met along the way.
Elin spends a lot of time working on different projects with flowers. She loves the craft and all the opportunity that flowers give – there are no limits. After her education, she worked in a few different flower shops. In 2018, she started teaching, something she had wanted to do for a long time. Through her work and dedication, she hopes to continue to bring the craft forward in the years to come.
Elin's interests include hiking in the woods to find inspiration and materials, cross-country skiing in wintertime and being out in nature. She enjoys making pop-up art in nature and often wonders if these works of art are found by others later on. She also enjoys traveling the world and is always on the lookout for inspiration and culture, as well as seeing how plants and flowers grow in their natural environment.
Elin Susan Havreberg is representing Norway on behalf of Interflora.