Biography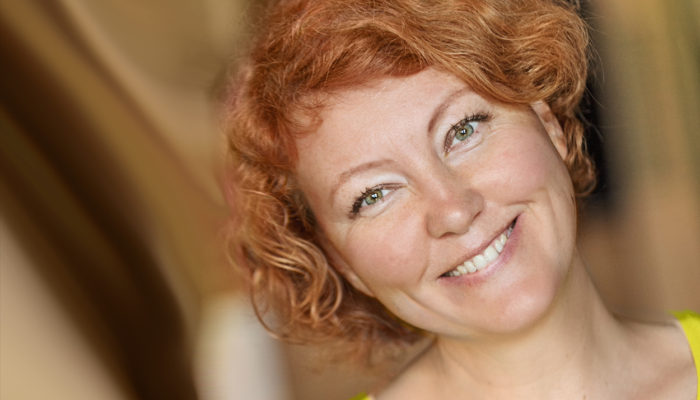 Natalia Zhizhko
Hometown: Moscow
Favorite flower: All flowers, but especially the yellow varieties like Peony "Bartzella," Poppy, Dahlia and Gloriosa
Professional experience:
2002: First place, Kiev Spring, Ukraine
2004: Bronze medal, Pacific Flora, Shizuoka, Japan
2006: Fourth place, Russian Cup
2009: First place, Russian Cup
2010: Fourth place, Russian Cup
2011: First place, Europa Cup, Czech Republic
2015: Gold medal, World Flower Garden Show, Japan
2016: Silver medal, Singapore Garden Festival, Singapore
2016: Silver medal, World Flower Garden Show, Japan
2017: Trend Award, International Floral Design Awards, "Flower Moments" Seoul, Korea
2018: Second place, Estonian Cup
Biography:
Natalia Zhizhko studied Biology at the University in Russia, but was born and raised in Estonia. She believes that the style and handwriting of Scandinavian masters of floristry and the Estonian culture (where everything is impregnated by design) influenced her aesthetic education. Her education in flower design began with a class from renowned designer in international floristry, Gregor Lersch. He became Natalia's main guide in the world of floristry and she continues learning from him.
Natalia's motto in life: there is always something to learn and ways to continue developing. From working in a flower shop to participating in competitions, seminars and master classes with various teachers around the world, Natalia has achieved amazing results. She became the European Champion and brought Russia to the flower Olympus, where she became a trendsetter of flower design.
Her love of nature, passion for world travel and the ability to notice beauty created by nature have all helped to form the recognizable handwriting of Natalia's floral works. With each piece, she aims to demonstrate the uniqueness and natural beauty of flowers.
Recently, Natalia began creating art installations, bringing floral design to the level of modern art. Her pieces incorporate a bioorganic form, ergonomics, modularity and mobility, encouraging viewers to interact with flowers. In addition, Natalia presents at floral demonstrations and workshops around the globe, where she shares her experience and knowledge with students and viewers. She also has a successful business, TRIDVORNOVA-Art Buro, providing decorations for large-scale weddings and private celebrations in Russia and throughout the world.
Natalia adores traveling, visiting unique places and finding beauty in nature everywhere she goes. When she has free time, Natalia also likes extreme sports such as surfing and snowboarding.
Natalia Zhizhko is representing Russia on behalf of Interflora.