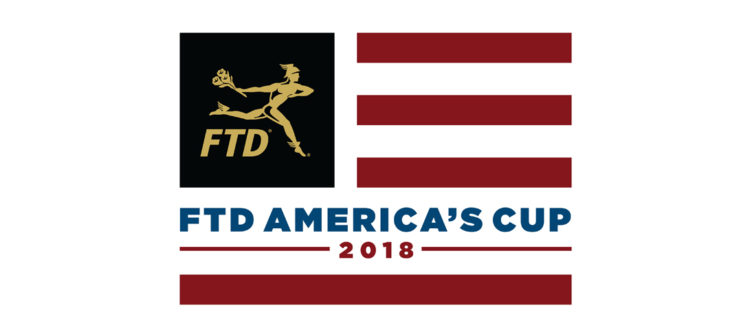 FTD Announces National Floral Design Competition
FTD is excited to announce FTD America's Cup, a national floral design competition that will take place at the 2018 AIFD National Symposium. FTD is seeking active FTD Member Florists with experience in floral design competitions to apply to compete. The winner of the competition will represent FTD and the United States at the FTD World Cup 2019 Design Competition in Philadelphia, PA in March 2019.
FTD America's Cup will be held June 30 – July 4, 2018 at the Washington Marriott Wardman Park in Washington DC at the AIFD National Symposium.
Eligible floral designers completed the application and submitted a design portfolio including floral designs from the following categories: wedding, party/special event, hand-tied bouquet (natural stems and armature) and a specialty piece. Ten competitors were selected to participate in FTD America's Cup.
The competition will include one theme piece and two surprise packages.  The final four competitors will be announced at the conclusion of the first day of competition. The four finalists will compete in a surprise package design on the second day of the competition. The winner will be announced at the AIFD Symposium Leadership Luncheon on July 4, 2018.
More information about eligibility, rules, competition schedule and judging and evaluation criteria can be found at www.FTDi.com/FTDAmericasCup.