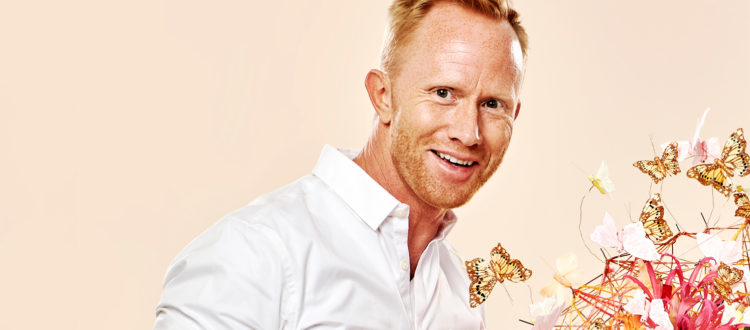 Per Benjamin Named Master of Ceremonies
World-renowned Swedish floral designer Per Benjamin has been named as Master of Ceremonies at FTD World Cup 2019, the world's most prestigious floral design competition taking place from March 1-3 at the PHS Philadelphia Flower Show, the nation's largest and longest-running horticultural event.
I am thrilled to be a part of this exciting competition and oversee the event.
Benjamin will provide a running commentary of the floral design competition which will include 23 of the world's top designers selected to represent their countries. Over the course of three days, all competitors will create four floral designs in the preliminary round. The top 10 semifinalists will craft an additional design, and the top five finalists will create one final surprise package design. The competition winner will be named the Interflora World Cup Champion.

Benjamin is no stranger to this esteemed, worldwide competition. Among his countless international awards and recognitions, he is also the Gold Medalist from the 2002 Fleurop Interflora World Cup in Holland and served as the Master of Ceremonies at the 2015 Interflora World Cup that took place in Berlin, Germany.
"We are proud to have such an accomplished, well-respected Master Florist commentate this international competition. He can provide invaluable knowledge and perspective that will benefit the observers as well as competitors," said Tom Moeller, FTD Executive Vice President.
Benjamin's interest in flowers and gardening began when he was a child. At the age of 16, he worked in a flower shop during the holidays and weekends. This all lead to a full time job and eventually to his Craftsmanship diploma with a silver medal in 1994.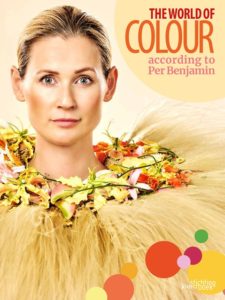 Benjamin's successful career includes working in over 80 countries around the world. He has published and co-published over 15 books with the most recent being the one which he is the proudest. "The World of Colour According to Per Benjamin" presents his very own colour theory.
His work ranges from demonstrations, workshops, seminars, academic teaching, judging, shop makeovers, economic and sales advice, team and leadership courses, and shop coaching. Additionally, Benjamin provides décor for large scale events, including the decorations for the Nobel Prize Banquet at Stockholm City Hall the past three years.
"I am thrilled to be a part of this exciting competition and oversee the event," Benjamin said. "Curiosity is my driving force as a person as well as a florist. For me the challenge is not to find the most beautiful and rare flowers, but to find new ways to use the ordinary ones and show their beauty. It will be exciting to see how these top floral designers will create their own unique pieces and inspire those around them."